Pokemon Kakerukana?
ポケモンかけるかな?
Play Time: 11:28
Released: 11/21/1997
CD Number: TGCS-385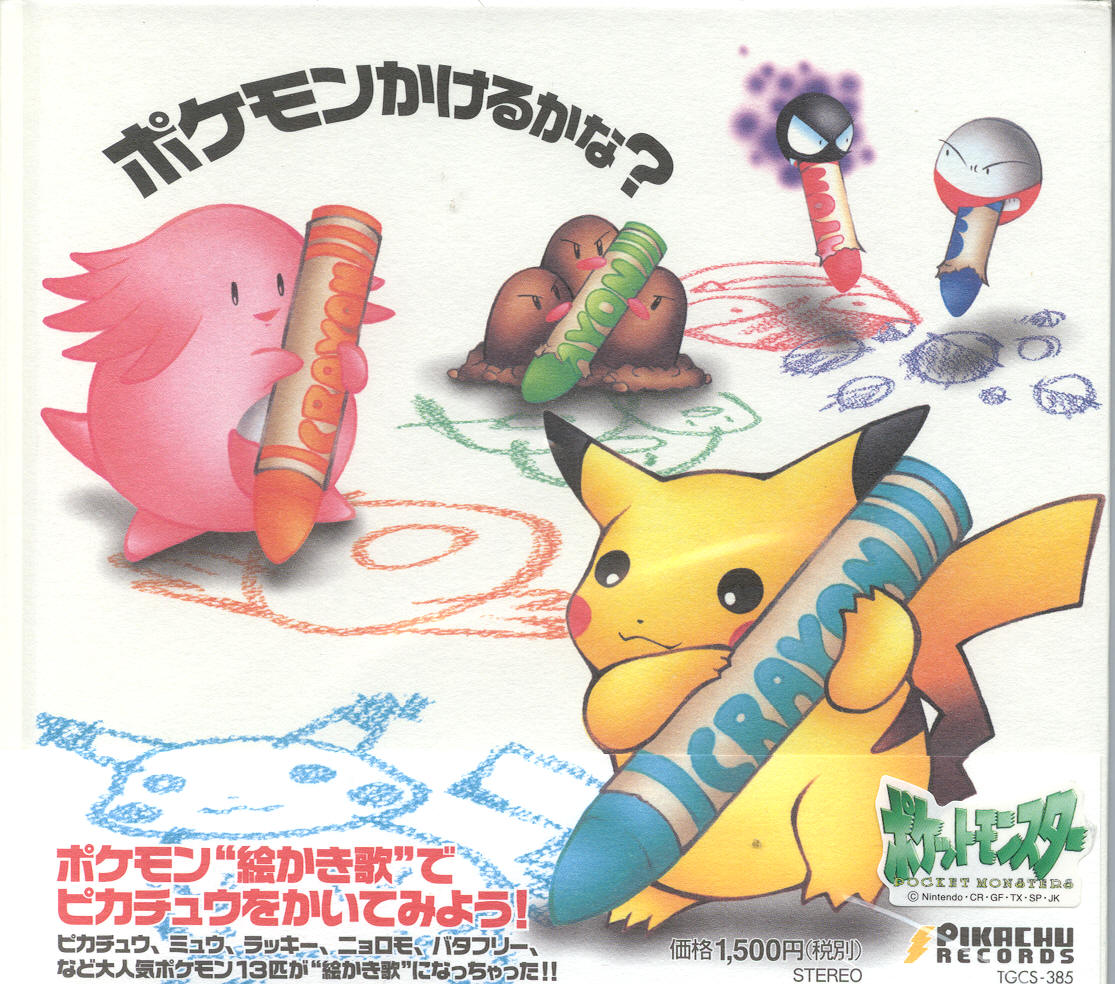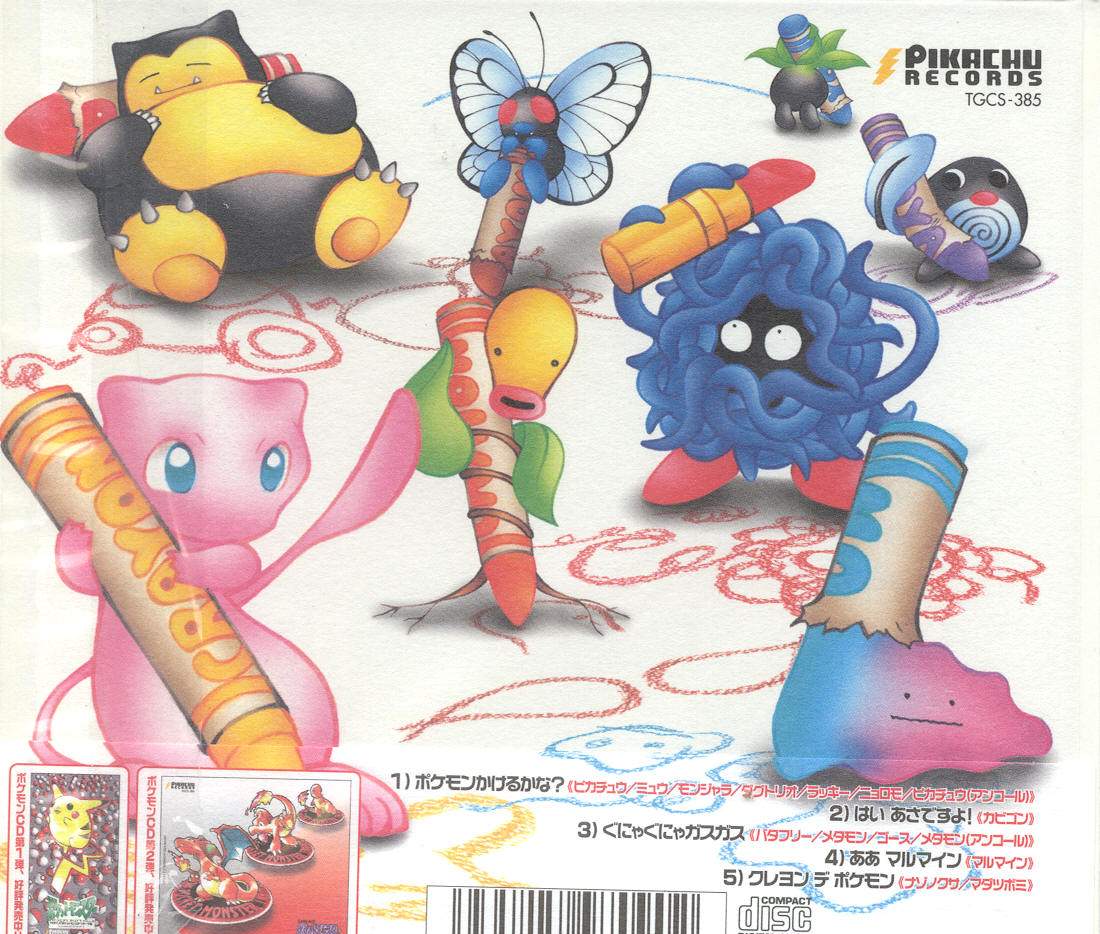 Tracks (click title to download in MP3):
Show Japanese Titles
---
Pokemon Kakerukana is a rather strange CD in my oppinion. The music is just... weird =) "Gunya Gunya Gasu Gasu" is a great example of this. I once read through some reviews on Amazon.com for this CD and people were really freaking out at that song. Very cute cover, but very weird music.
"Pokemon Kakerukana?" (Can You Draw Pokemon?) is... um... weird, like the rest of the CD. It's the least weird of them all, though the extreme bass with weird pop background just dosen't talk to me. Not worth the download unless you like hearing Suzukisan making weirdos of themselves =D
"Hai, Asa Desu Yo" (Yes, It's Morning) is a very short song at only 51 seconds. I don't even know if should be categorized as a song per se... Imakuni + weird background sounds + total lack of any coherance = strange. Download if you want, at least it's small!
"Gyuna Gyuna Gasu Gasu" HARRO KIDDDZUUUU!!!! This song is the weirdest of all. It's weird in a good way at least... It kinda has a Ierukana feel from the music style, but it's just not. Imakuni couldn't have a more interesting voice if you ask me =) This song dosen't exactly get onto my playlists, but it's funny to hear every once in a while =D
"Aa, Marumain" (Ah, Marumain) is another short song like "Hai, Asa Desu Yo", but even shorter at only 28 seconds. Sounds like Imakuni dreaming over Marumain (Electrode).... Right....
"Crayon De Pokemon" (Pokemon with crayons) finishes off the "weird" theme with yet another song. After hearing all the previous ones, you won't exactly be supprised by what you hear.