Pokemon Ieru Ka Neo?
ポケモン言えるかneo?
Play Time: 19:11
Released: 6/28/2000
CD Number: ZMCP-1084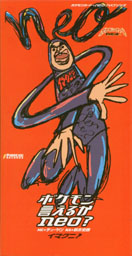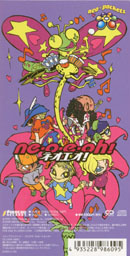 Tracks (click title to download in MP3):
Show Japanese Titles
---
Ieru Ka Neo? has to be one of my favorite non-compilation CDs. It's happy, peppy, and has two really great songs =)
"Pokemon Ieru Ka Neo?" (Can You Name The New Pokemon?) is a great song. Like most of Suzukisan's Ierukanas, this one is also great fun to listen and sing to. It's got some weird instruments in it but the singing and beat makes up for any of the Suzukisan inspired weirdness =) Plus, they sing through ALL the new Pokemon, not just the standard 151, giving you more of a chance to sing your heart out!
"Ne-o-e-oh!" (Ne-o-e-oh!) is another one of my favorite songs. It's done by the Pokemon Kids, so the extreme loads of sugar filled voices is enough to make me just want to explode in happiness!! It's got a VERY solid beat, and the kids sing really well with the song. It's just excelently executed IMHO.
"Pokemon Ieru Ka Neo? Karaoke" Just your every day karaoke version should you decide to pretend ot be Suzukisan ;)
"Ne-o-e-oh! Karaoke" And yet another Karaoke version for your singing pleasure =)